Women's Business Casual Socks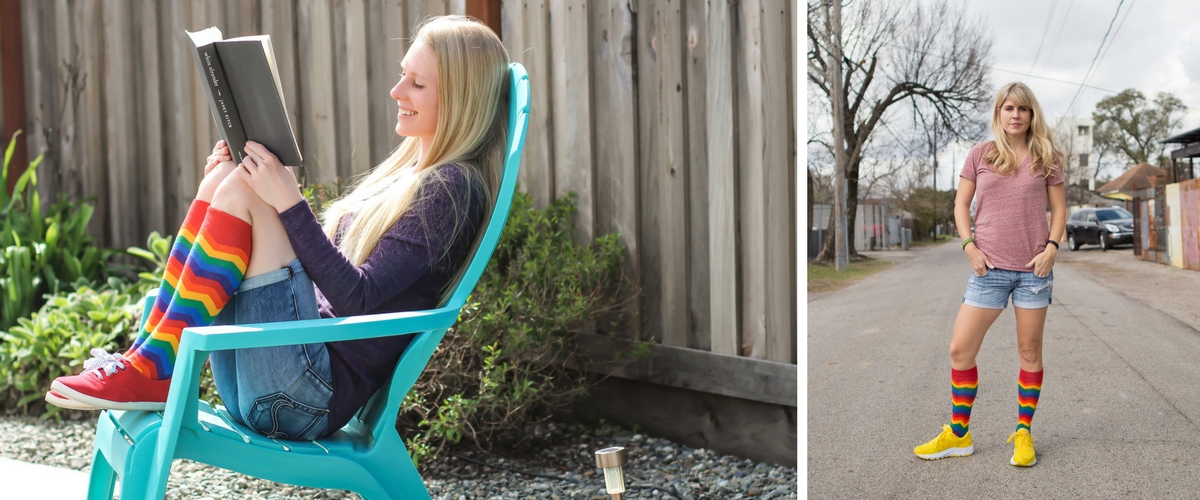 These fun knee high rainbow socks are great for adding a splash of color to any business or casual outfit. They are concealable by any long pants, and add a rainbow pop to your desired attire. They are the perfect rainbow socks your soul has been searching for. Proudly made in the USA.
Click on each style below to purchase and see additional images of women rocking their Pride Socks!