35" Thigh High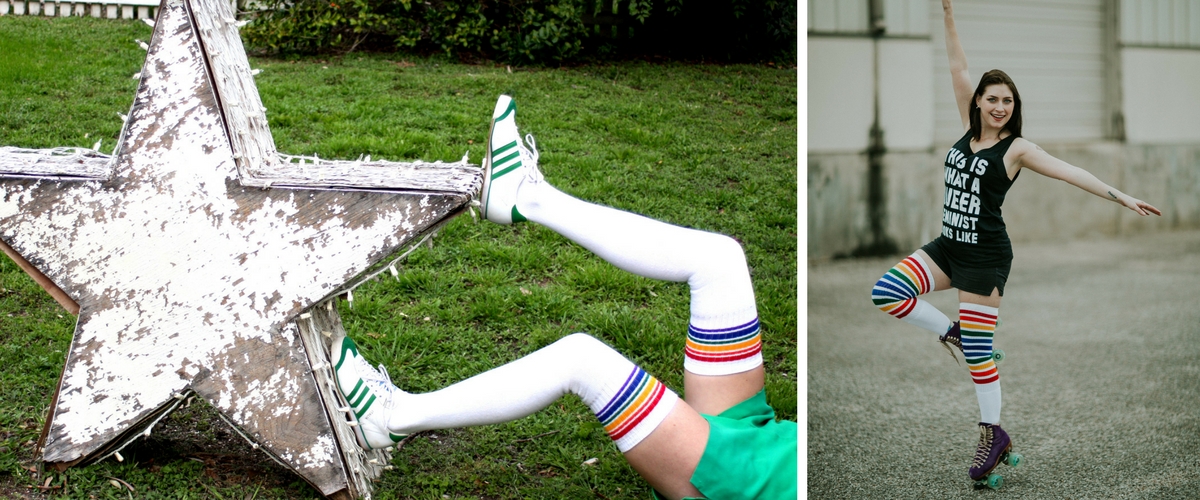 All tubes are 35". Expect them to be thigh high for all teens and adults.

We've named our socks because we realize as you chase and accomplish your dreams, you may need motivation or reminders to keep going. All you need to do is slip on a pair of Pride Socks, look down and remind yourself....YOU GOT THIS!
Click on each style below to purchase and see additional images of our peeps rocking their Pride Socks!