Izzy Continues Her Education
Back in March, Pride Socks hosted a fundraising concert to benefit Ruby's Rainbow. If you do not know, Ruby's Rainbow is a nonprofit here in Austin and they provide scholarships to adults with Down Syndrome to attend college. Pretty awesome, right!?
Well, the great news is, we raised enough money to provide Izzy a scholarship to continue her education at Elmhurst University in the ELSA Program. According to Izzy, her plans are to, "be an advocate for kids with special needs, like me. I want to be the person to help them achieve their goals."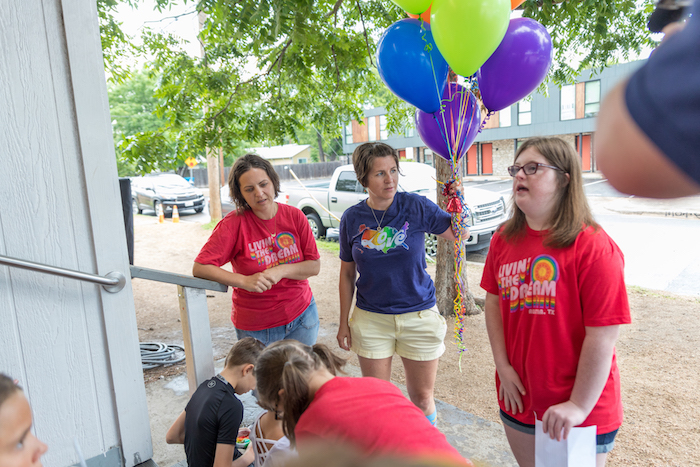 After experiencing her first year of college, Izzy says, "I now have more self-confidence to know I can make my own decisions, even when they are sometimes wrong. I am more aware of the steps I need to complete, to achieve my dreams. My parents were scared to send me to college, but they knew how important it was to me. My advice to other parents, believe in the child you raised and support their dreams, even if those dreams scare you."
WOW! It was such an honor to surprise Izzy with the news and be surrounded by her friends, family and fans.
From the bottom of our heart, thank you for helping us make a world of difference, one person at a time.
Love,
The Pride Socks Team